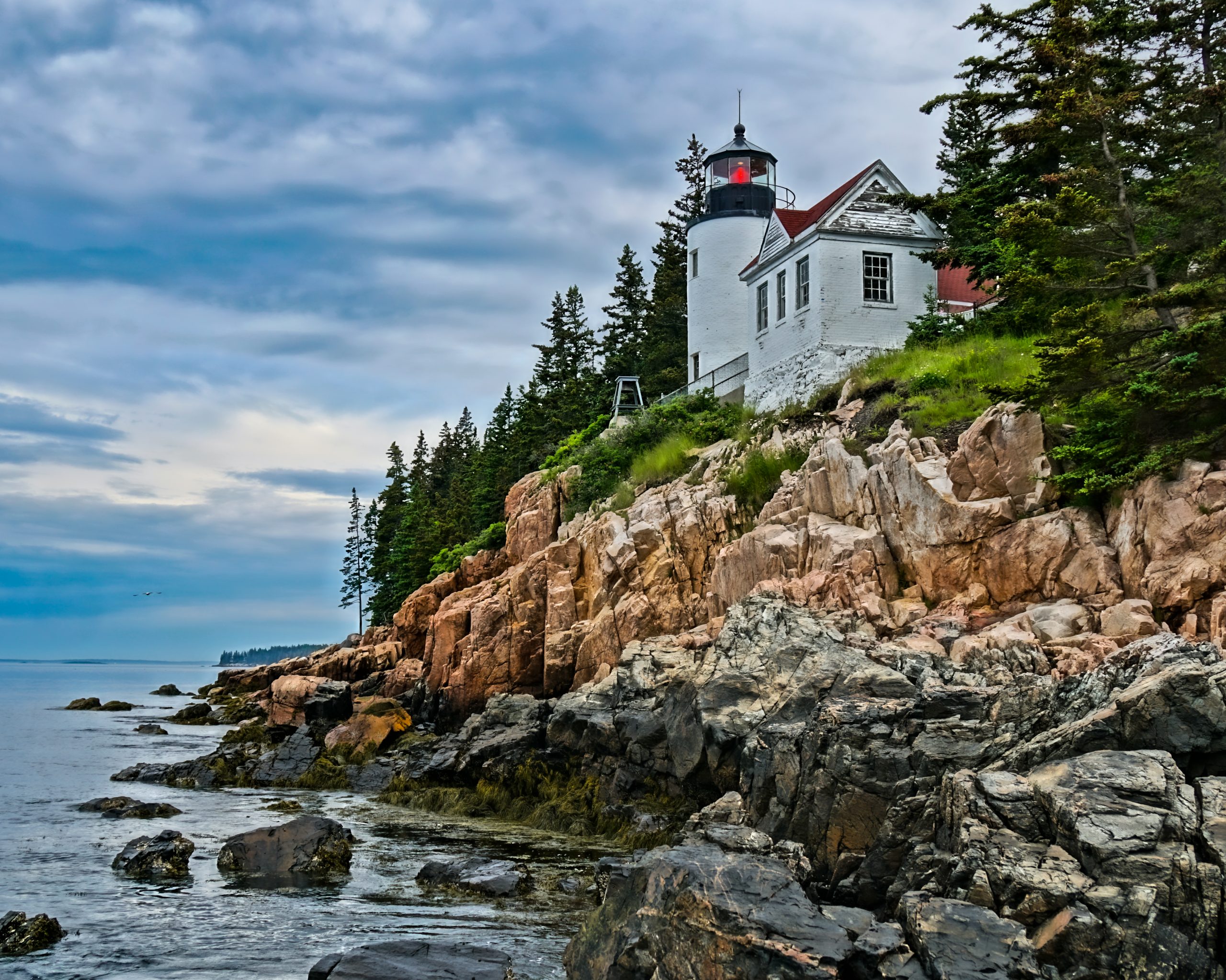 The place:
This area is a broad one, technically it is Mount Desert Island, but to most visitors it is "Acadia". For this gallery, I have selected ocean views. The locations are; Ships Harbor Trail, Wonderland Trail, alongside the Ocean Drive on the loop road, and there is a shot of the Bass Harbor Lighthouse, which is likely the most photographed view on the island.
Capturing this place with a camera:
This is an area I return to repeatedly… and I take the National Park loop road less frequently each time. The most rewarding area with a camera are the Ships Harbor and Wonderland trails near Southwest Harbor. Each have a 15 minute hike from parking out to an expanse of rock ledge with views to the south of the ocean.

Look for photos of the forest along the trail to the beach. The tree and rock formations are excellent. The trail does keep you from wondering into the sensitive vegetation, thankfully.

As typical, the photos in this gallery feature very early or late light.

Look for patterns in the rocks for your composition.

For the Bass Harbor Lighthouse, there is a steep descent down stairs which end in a rocky area from which the photos of this Lighthouse are taken. Be patient to time your photo when the light revolves into place to glow red for your photo. I would only visit this place at the sunrise in season due to the crowds and limited parking.

Interesting fact about this place:
Between 1999 and 2019, the number of passengers brought to Bar Harbor in a season jumped from about 25,000 to over 275,000. For that reason, the "quiet side" of Mount Desert Island is the preferred way to enjoy it.