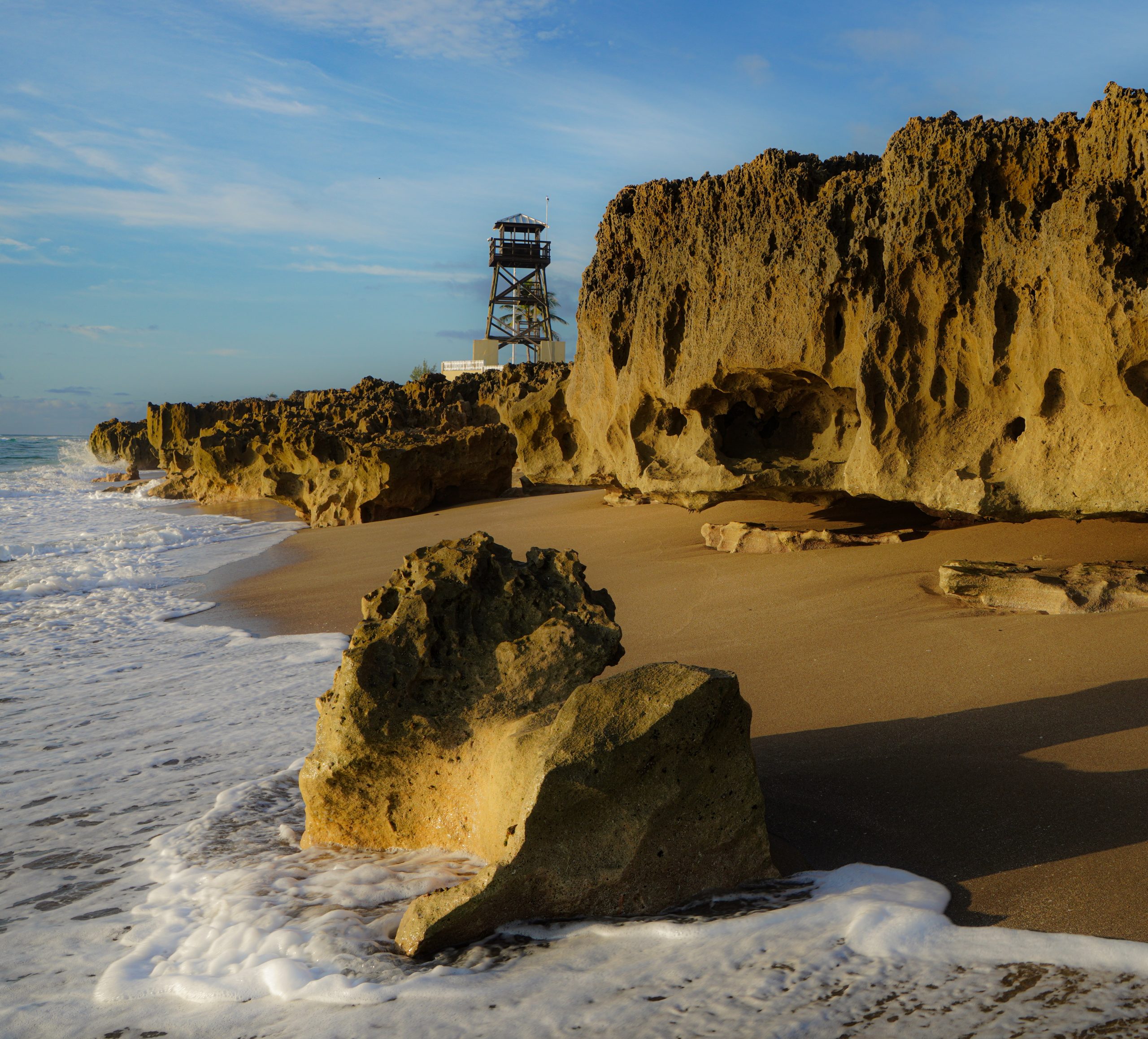 The place:
The Martin County House of Refuge is the sole surviving house for shipwrecked sailors along the east coast of Florida (there were 10 of these).
There is a stretch of about 1 mile of coquina rock formations along the beach near the southern tip of Hutchinson Island. Coquina is a form of sandstone..
Capturing this place with a camera:
My suggestion is to park in the Santa Lucea Beach parking area, and walk south beside the rock structures. They make a fine foreground for sunrise photos.

Plan to arrive half an hour prior to the sunrise event itself and keep looking for photos an hour after. It is this next hour where a lot of the best photo opps happen.

The seabirds, of all types are very common and excellent subjects. Use a fast shutter speed when photographing them.

For the ocean, I would suggest the reverse, lately I have been slowing down my shutter speeds for the waves themselves as well as the waves hitting the rocks.

During storms, this area is a lot of fun but use an older camera due to all of the windswept salty seaspray

Interesting fact about this place:
The House of Refuge tower was constructed in 1942 for the purposes of keeping watch for German U-boats during WWII.