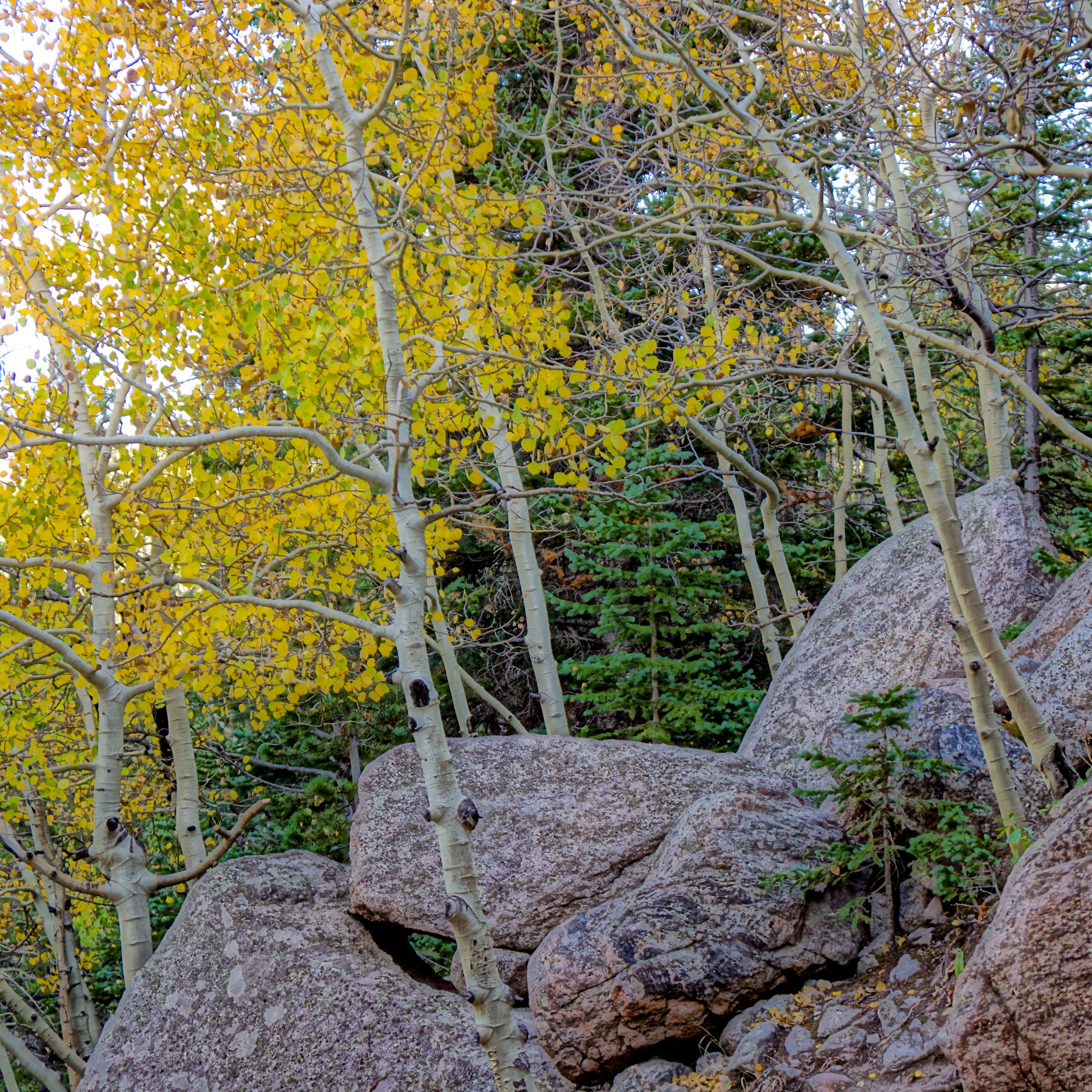 The place:
This gallery features photos from several areas of Colorado, Rocky Mountain National Park and Poudre Canyon.
Capturing this place with a camera:
I would recommend looking to isolate a subject, such as a single tree, against a big backdrop. Try to create depth.

As with most of these western national parks, the days with clouds are the best. A plain blue sky does make for a fine day out, but not the best mountain photos.

The blue in the sky at these elevations will turn quite dark in black and white. Find the great scenes, shoot it in color, but then use your camera's setting to view in shoot in black and white and look for those photos too.
Interesting fact about this place:
Keep playing John Denver's "Rocky Mountain High" in your mind for a fuller experience… you just have to do that. On a serious note, John Denver was inspired by the beauty following a move to Aspen. He did fear the destructive forces of tourism on this landscape… and that is expressed in the seventh stanza of the song.